Monday, January 25th, 2010
---
2:41 am
- Trip
Went to Nashville for the weekend to visit friends. One friend's 21st birthday and another whom it had been far too long since I'd seen him. The trip was fun and a welcoming change of scenery. It's nice to get away even if for a couple of days. Sometimes it seems difficult for me to come back to the regular swing of life after vacations or trips. I get too relaxed in the new environment, miss the people too much after visiting them, or can't be contented with the routines I return to. I felt a sense of that right now except it's lesser than usual. Perhaps I'm happy with just being home and/or being able to call a place home.

Traveling is something I'd like to do more of now that I have more free time. Being able to afford it can be a hassle but I need goals in my life and getting the fuck out there and actually experiencing the world seems like a pretty solid one to me. Maybe I'll figure out what to do with the rest of my life while I'm out there.

current mood:
peaceful
Friday, January 8th, 2010
---
8:01 pm
- On the road
Pay days are always fun. Now I can pay 6-8 dollars for a beer tomorrow! I'm about to go on the road to Northern Kentucky to see dem Bengals face off against those Jets. Ocho and Fireman Ed friends? CHILD PLZ. Here's to the last 18 years or so without a playoff win *cheers*. Perhaps they can change that tomorrow right in front of my eyes.

who dey as the snow continues to fall

current mood:
cold
Thursday, January 7th, 2010
---
10:44 pm
- Grad man
Oh yeah. I just graduated from the University of Kentucky with a Bachelor's. I don't have a real job yet and it seems I won't for awhile. This means I don't have much to do but work at my current job to save money and pay off college loans. I would love to do some traveling in my time off and it's actually my number 1 goal when I can get off work and afford it. I haven't been active on this or EoFF or any forum since high school and I miss it. You'll probably see more of me nerding it up on the online scene, playing games, and reading books. Yay for the next chapter of my hilarious life

current mood: geeky
10:19 pm
- Snow Day
I haven't done this in forever. I wonder how many of you are still out there. Snow fell in Lexington all day and for once I welcomed it. Had to be at work at 9 this morning (I work at another pizza place called Mellow Mushroom, some things don't change). I got cut from work at about noon, which is super early as I was expecting to stay until 4pm. With the whole day ahead of me I felt like a little kid again, getting excited for snow and the chance to play in it!

I made it to my friend's apartment and passed out for 4 hours. Never made it outside to enjoy the snow. Was supposed to drink with some friends tonight but that fell through too. Now I'm sitting in my living room sipping on Beam Black Label and watching 'Bama take down Texas. I wouldn't mind if I got drunk enough to forget this night. Starting now, BOOM

current mood:
apathetic
Tuesday, September 18th, 2007
---
7:41 pm
- RIP Robert Jordan
I just heard the news about Robert Jordan, author of the best selling series The Wheel of Time, passing away. I felt I had to make some kind of tribute to him. If it wasn't for Robert Jordan, I wouldn't be the avid reader am I today.

All throughout grade school and middle school I was never very big into reading, or the subject of English for that matter. Sure I read for school, only because we had to, but I never used to sit down and read books for my own leisure. It wasn't until I picked up RJ's The Wheel of Time series the summer before my freshman year of high school that I started reading for fun. After making the long way through the first 11 books, I started reading other series and other novels and more and more and more. It all started with Robert Jordan. If it wasn't for him, I may not have ever picked up another book unless I had to.

Reading in itself has helped to improve my skills in writing, vocabularly, and just expressing myself to others with words. Those are some of my attributes I value very highly as an individual, and I'll go as far to say that it was indirectly because Robert Jordan, or rather James Oliver Rigney Jr. started this epic series back in 1990.

Judging from the news I was able to acquire, it seems the final installment of the Wheel of Time series, titled A Memory of Light will still be published. It won't be the same, but at least I'll get to know how the story I grew up reading finally ends. So this one's to you RJ! Cheers and perhaps I'll see you in the next life.

current mood:
sad
Monday, September 10th, 2007
---
10:18 am
- WELCOME TO THE FUCKING JUNGLE
Bengals vs Ravens @ Paul Brown Stadium
Monday, September 10th at 7PM on ESPN'S MNF


WELCOME TO THE FUCKING JUNGLE, BABY!

current mood:
ecstatic
Monday, August 13th, 2007
---
3:58 am
- Trips
I visited Lexington and IU (Indiana University) this past weekend, and it was a fucking blast.

The Lex trip was Friday night when a bunch of my friends decided to pull a, "Hey let's go to Lexington" deal and I found out about it at the last minute. Lucky for me that I made it because I went on an adventure to an abandoned bridge with tons of graffiti. I spent the rest of that night watching shooting stars (I saw six) and the sun come up.

The IU trip went down on Saturday night. I have a pretty good friend that goes to IU and I never made it up there at all last school year. Pretty much the same crowd that went to UK on Friday made the trip to Bloomington. This was fun for the sole reason that I was fucked up. Smoked a little too much mary jane I think.

I move back to Lexington on Wednesday, YAY!

current mood:
calm
Sunday, August 5th, 2007
---
12:22 pm
- In other news
Tomorrow is a very special day. It was on that day 25 years ago that my parents were married. I consider myself (somewhat) lucky to have been blessed with parents who had it in them to stick it out for the first 25 years of marriage. Today we're actually having a party with family and friends at the swim club we belong to. I of course got stock with grilling duty all day. Alas though, I shall enjoy it (mainly because I like grilling). Chances are my dad with his bad smoking habit will not live to see the 50th, but that's life isn't it?
Saturday, August 4th, 2007
---
2:51 pm
- Last entry
That last entry was just a test entry. I actually hate you all. :D

current mood:
hungry
Friday, August 3rd, 2007
---
5:18 am
- Oh hell
I never thought I'd post on this damn thing again, yet here I am. Something pulled me back to most of you lately, though I'm not sure what. Perphaps merely boredom. So who still has me added I'm a little curious?

EDIT: Fuck you live journal.

current mood:
amused
Tuesday, November 7th, 2006
---
11:00 pm
- My Projections
It appears the Dems may take the House, but I think the GOP will hold onto the Senate.
Thursday, August 3rd, 2006
---
4:46 pm
- Destination - Lollapalooza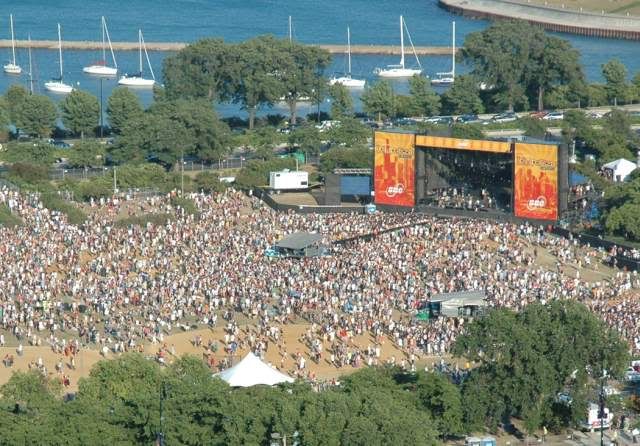 I'll be back like Monday or something.

current mood:
ecstatic
Friday, July 28th, 2006
---
1:41 am
- Curious again (Lollapalooza)
This will be my last entry mentioning it before I make one saying I'm going. Is anyone else possibly going to Lollapalooza 2006 in Chicago besides Kane?

If so, let me know!

current mood:
bored
Wednesday, May 31st, 2006
---
11:20 am
- This is fun
My wallet and phone were stolen the other day. I did get my wallet back, but of course all the money was gone. I had 80+ dollars in there, too.
Saturday, February 25th, 2006
---
1:51 pm
- Update
Time is closing in on me. By next weekend I'll be 3/4 of the way done with my Senior year in high school. As most of you know, I'll be attending the University of Kentucky next year. I'm ready for high school to be over, even though it's been pretty fun this year.

Nothing that new or exciting has encompassed my life. I still work at that restaurant (Mike & Jimmy's) as a busser, and I'm still living the single life. Thanks for the music suggestions on the past entry whoever left one.

current mood:
calm
Wednesday, January 25th, 2006
---
11:26 pm
- WELL
Since I know less than half of you paid any attention to my last entry:

New MSN Name: dracogladius@gmail.com

Add it please because I have no list of people anymore :/
Saturday, December 31st, 2005
---
1:22 am
- Might as well make this entry public
I finally got a hold of some recent pictures of myself. These are all from Christmas with the family. Here you go for all you people who haven't seen me in awhile!



(

CHRISTMAS PICTURESCollapse

)



Oh yeah, since this is a public entry, all you livejournal users who want to be my friend leave a comment so you can actually view my entries, yeah. A current update on me: I feel like crap but a lot better than before. :)

current mood:
sick
Tuesday, January 25th, 2005
---
10:43 pm
- I should probably do this - Comment to be added
I know I did one of these awhile back, but since I make public entries every now and then, that entry got buried somewhere in the depths of this journal.

My journal is mostly friends-only entries, so if you're not on my friends list and you'd like to read my journal for your own reasons, comment and you'll be added...unless of course your name happens to be Dave Connor or Todd Stetter. Thanks :)

current mood:
amused
Sunday, November 14th, 2004
---
11:59 pm
- ;)
I finally got around to downloading Firefox 1.0. Now I'm wondering why I didn't do it sooner.
Saturday, November 13th, 2004
---
3:55 pm
- Yes


It all fits. Every single one. :)

current mood: accomplished